Ancient Civilizations
Page
6
Slide 65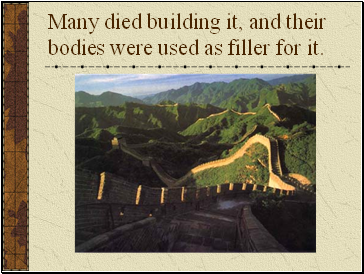 Many died building it, and their bodies were used as filler for it.
Slide 66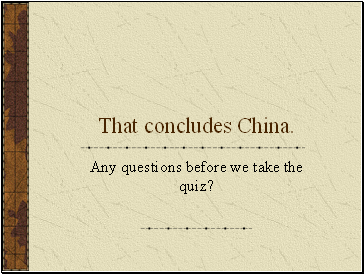 That concludes China.
Any questions before we take the quiz?
Slide 67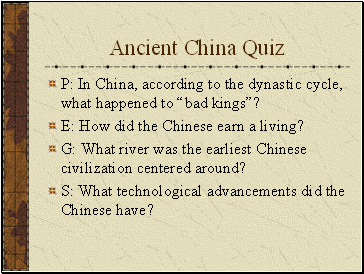 Ancient China Quiz
P: In China, according to the dynastic cycle, what happened to "bad kings"?
E: How did the Chinese earn a living?
G: What river was the earliest Chinese civilization centered around?
S: What technological advancements did the Chinese have?