Asia - China - Japan
Page
2
Leader = Shah
Shah Jahan built the Taj Mahal for his wife Mumtatz who died giving birth to their 14th child.
Slide 8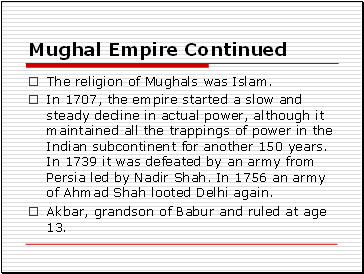 Mughal Empire Continued
The religion of Mughals was Islam.
In 1707, the empire started a slow and steady decline in actual power, although it maintained all the trappings of power in the Indian subcontinent for another 150 years. In 1739 it was defeated by an army from Persia led by Nadir Shah. In 1756 an army of Ahmad Shah looted Delhi again.
Akbar, grandson of Babur and ruled at age 13.
Slide 9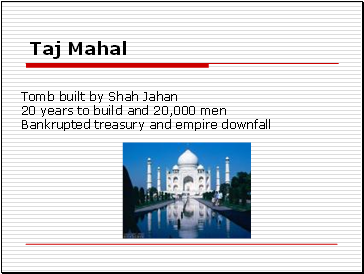 Taj Mahal
Tomb built by Shah Jahan 20 years to build and 20,000 men Bankrupted treasury and empire downfall
Slide 10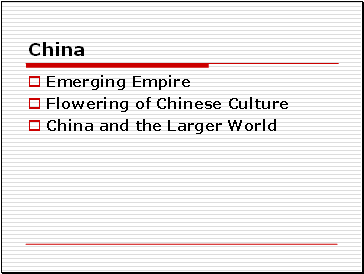 China
Emerging Empire
Flowering of Chinese Culture
China and the Larger World
Slide 11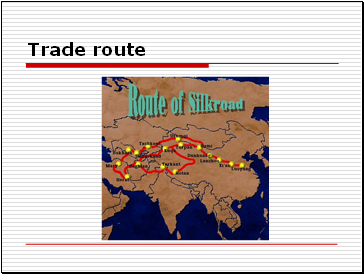 Trade route
Slide 12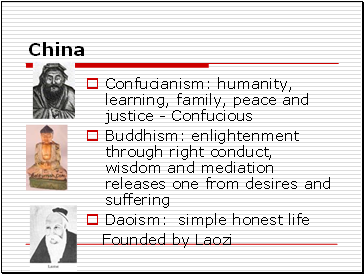 China
Confucianism: humanity, learning, family, peace and justice - Confucious
Buddhism: enlightenment through right conduct, wisdom and mediation releases one from desires and suffering
Daoism: simple honest life
Founded by Laozi
Slide 13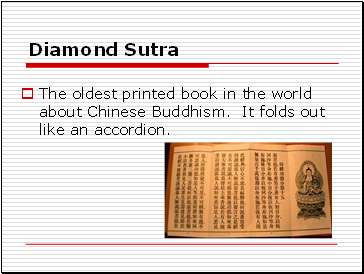 Diamond Sutra
The oldest printed book in the world about Chinese Buddhism. It folds out like an accordion.
Slide 14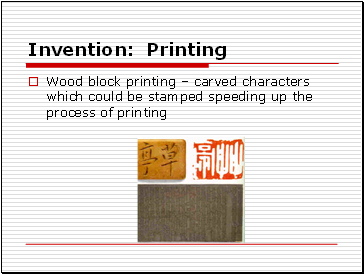 Invention: Printing
Wood block printing – carved characters which could be stamped speeding up the process of printing
Slide 15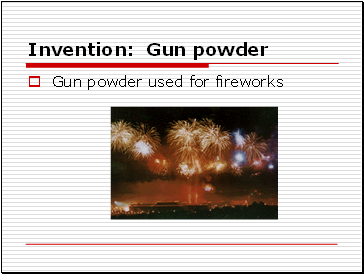 Invention: Gun powder
Gun powder used for fireworks
Slide 16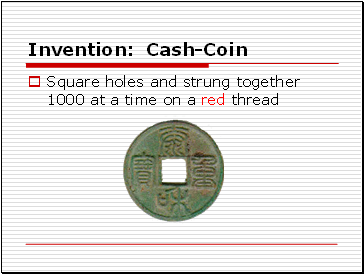 Invention: Cash-Coin
Square holes and strung together 1000 at a time on a red thread
Slide 17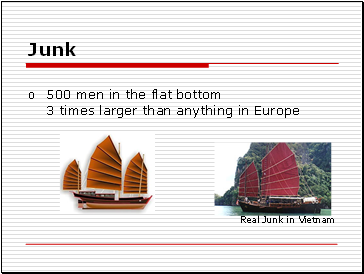 Junk
500 men in the flat bottom 3 times larger than anything in Europe
Real Junk in Vietnam
Slide 18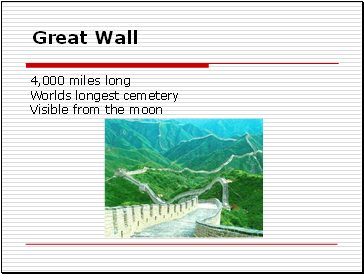 Great Wall
4,000 miles long Worlds longest cemetery Visible from the moon
Slide 19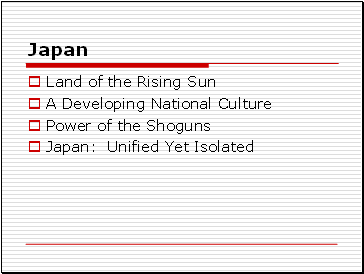 Japan
Land of the Rising Sun
A Developing National Culture
Power of the Shoguns
Japan: Unified Yet Isolated
Slide 20