Reproduction in plants
Page
1
Slide 1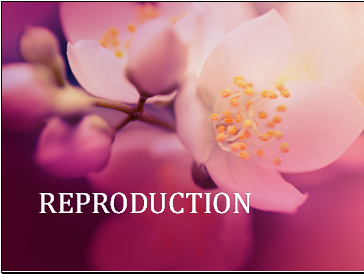 REPRODUCTION
Slide 2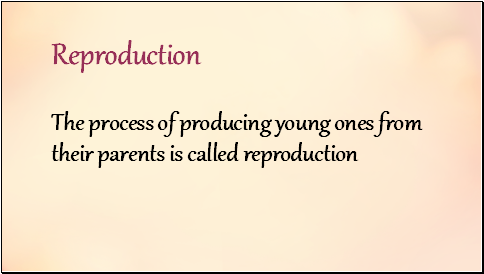 Reproduction
The process of producing young ones from their parents is called reproduction
Slide 3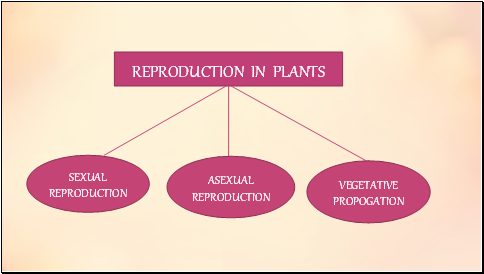 REPRODUCTION IN PLANTS
SEXUAL REPRODUCTION
ASEXUAL REPRODUCTION
VEGETATIVE
PROPOGATION
Slide 4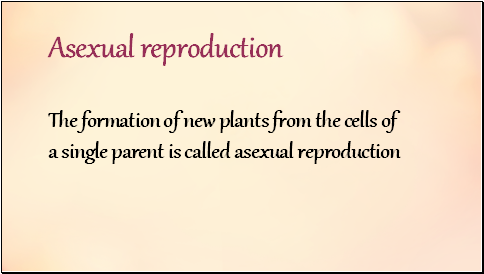 Asexual reproduction
The formation of new plants from the cells of a single parent is called asexual reproduction
Slide 5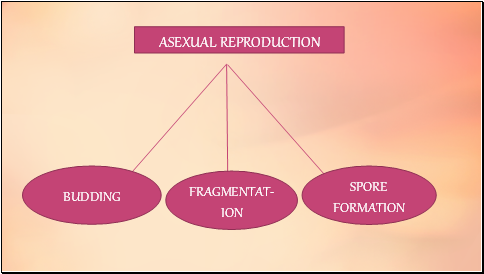 ASEXUAL REPRODUCTION
BUDDING
FRAGMENTAT-ION
SPORE FORMATION
Slide 6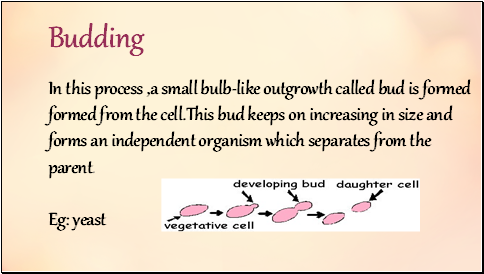 Budding
In this process ,a small bulb-like outgrowth called bud is formed formed from the cell.This bud keeps on increasing in size and forms an independent organism which separates from the parent.
Eg: yeast
Slide 7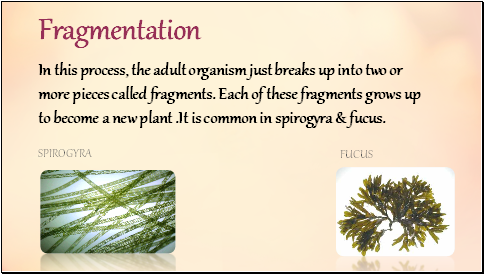 Fragmentation
In this process, the adult organism just breaks up into two or more pieces called fragments. Each of these fragments grows up to become a new plant .It is common in spirogyra & fucus.
SPIROGYRA
FUCUS
Slide 8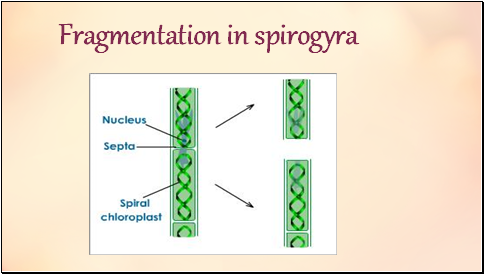 Fragmentation in spirogyra
Slide 9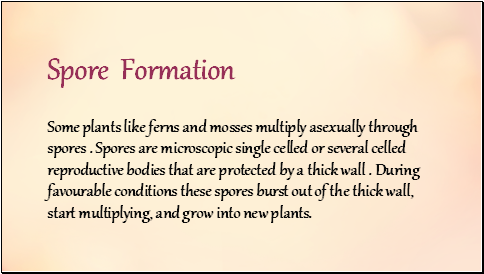 Spore Formation
Some plants like ferns and mosses multiply asexually through spores . Spores are microscopic single celled or several celled reproductive bodies that are protected by a thick wall . During favourable conditions these spores burst out of the thick wall, start multiplying, and grow into new plants.
Slide 10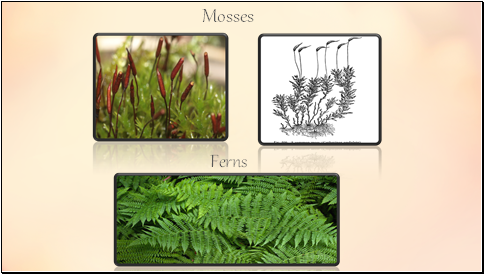 Mosses
Ferns