Cells
Page
3
www.sliderbase.com
Slide 14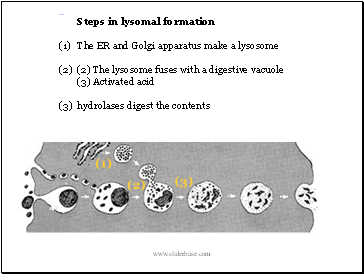 Steps in lysomal formation
The ER and Golgi apparatus make a lysosome
(2) The lysosome fuses with a digestive vacuole (3) Activated acid
hydrolases digest the contents
www.sliderbase.com
Slide 15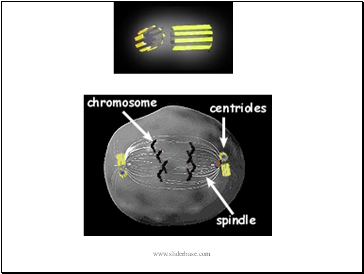 www.sliderbase.com
Slide 16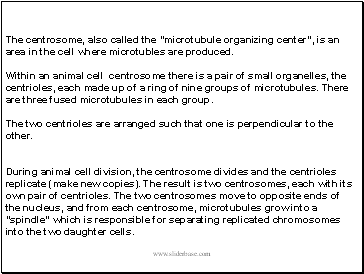 The centrosome, also called the "microtubule organizing center", is an area in the cell where microtubles are produced.
Within an animal cell centrosome there is a pair of small organelles, the centrioles, each made up of a ring of nine groups of microtubules. There are three fused microtubules in each group.
The two centrioles are arranged such that one is perpendicular to the other.
During animal cell division, the centrosome divides and the centrioles replicate (make new copies). The result is two centrosomes, each with its own pair of centrioles. The two centrosomes move to opposite ends of the nucleus, and from each centrosome, microtubules grow into a "spindle" which is responsible for separating replicated chromosomes into the two daughter cells.
www.sliderbase.com
Slide 17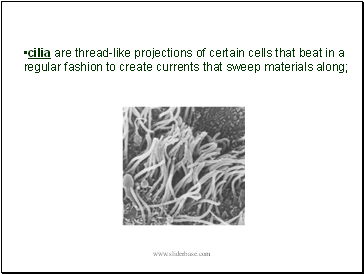 cilia are thread-like projections of certain cells that beat in a regular fashion to create currents that sweep materials along;
www.sliderbase.com
Slide 18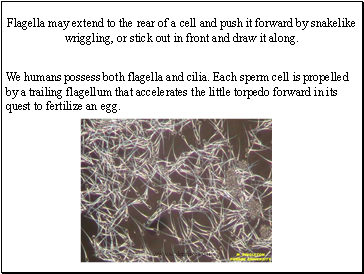 Flagella may extend to the rear of a cell and push it forward by snakelike wriggling, or stick out in front and draw it along.
We humans possess both flagella and cilia. Each sperm cell is propelled by a trailing flagellum that accelerates the little torpedo forward in its quest to fertilize an egg.
www.sliderbase.com
Slide 19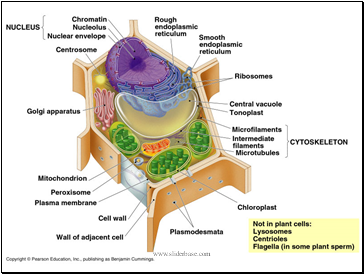 www.sliderbase.com
Slide 20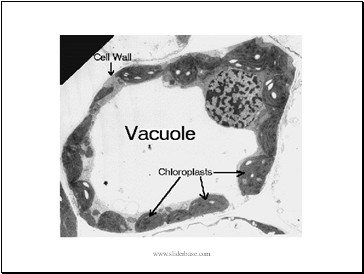 www.sliderbase.com
Slide 21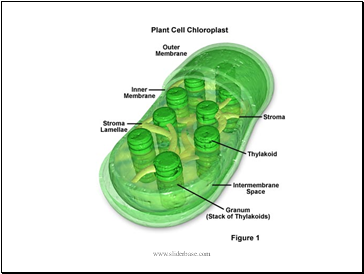 www.sliderbase.com
Slide 22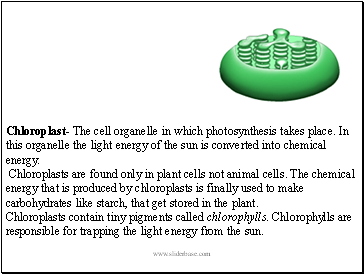 www.sliderbase.com
Chloroplast
The cell organelle in which photosynthesis takes place. In this organelle the light energy of the sun is converted into chemical energy.
Chloroplasts are found only in plant cells not animal cells. The chemical energy that is produced by chloroplasts is finally used to make carbohydrates like starch, that get stored in the plant.
Chloroplasts contain tiny pigments called chlorophylls. Chlorophylls are responsible for trapping the light energy from the sun.