Analysis of Cima Painting
Page
1
Slide 1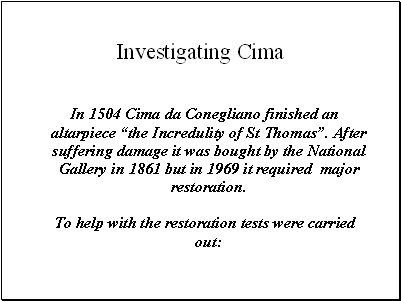 Investigating Cima
In 1504 Cima da Conegliano finished an altarpiece "the Incredulity of St Thomas". After suffering damage it was bought by the National Gallery in 1861 but in 1969 it required major restoration.
To help with the restoration tests were carried out:
Slide 2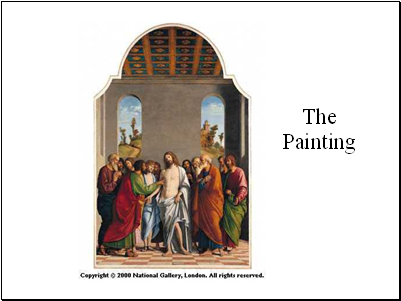 The Painting
Slide 3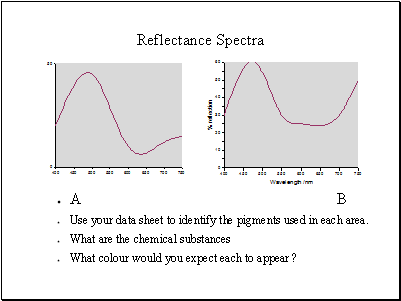 Reflectance Spectra
A B
Use your data sheet to identify the pigments used in each area.
What are the chemical substances
What colour would you expect each to appear ?
Slide 4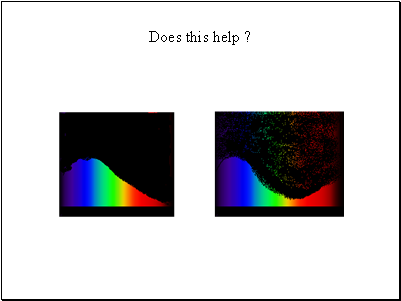 Does this help ?
Slide 5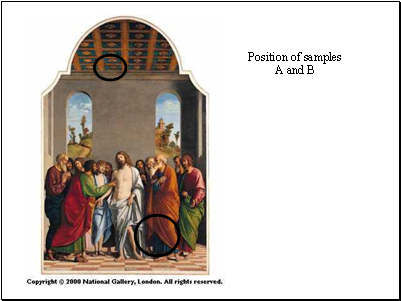 Position of samples A and B
Slide 6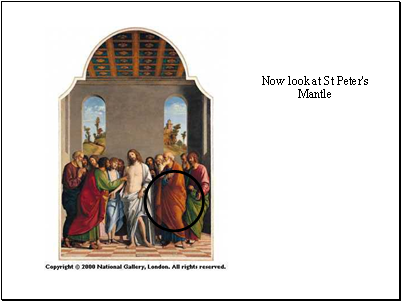 Now look at St Peter's Mantle
Slide 7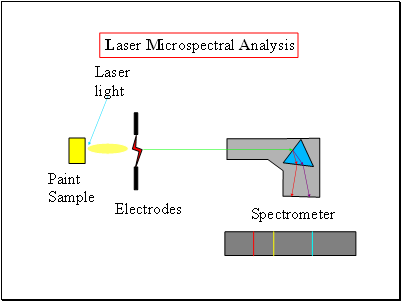 Laser Microspectral Analysis
Laser light
Spectrometer
Paint
Sample
Slide 8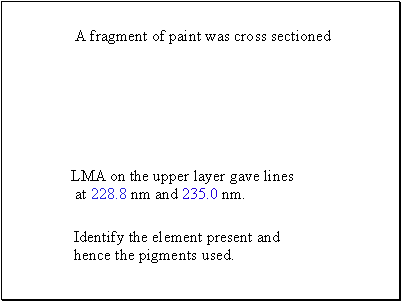 A fragment of paint was cross sectioned
LMA on the upper layer gave lines
at 228.8 nm and 235.0 nm.
Identify the element present and hence the pigments used.
Slide 9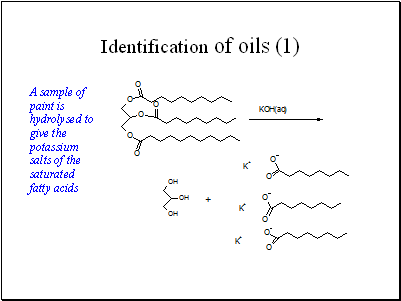 Identification of oils
A sample of paint is hydrolysed to give the potassium salts of the saturated fatty acids
Slide 10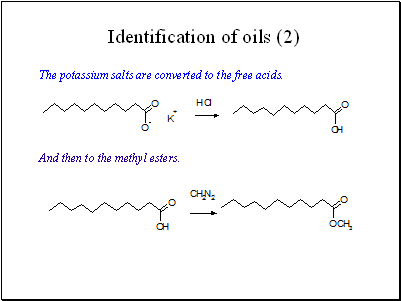 Identification of oils (2)
The potassium salts are converted to the free acids.
And then to the methyl esters.
Slide 11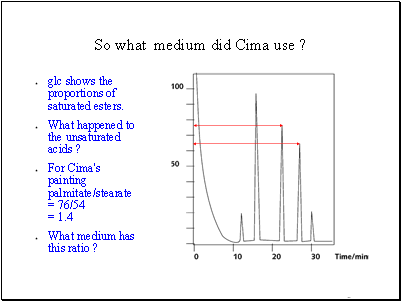 So what medium did Cima use ?
glc shows the proportions of saturated esters.
What happened to the unsaturated acids ?
For Cima's painting palmitate/stearate = 76/54 = 1.4
What medium has this ratio ?