Anyong Tubig Anyong Lupa sa Asya
Page
2
Podpis elektroniczny pod umową jaki podpis elektroniczny
www.automation.fans
.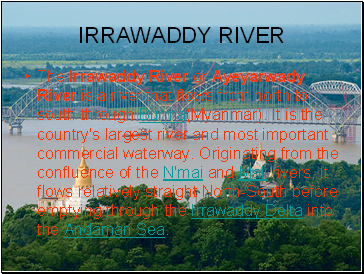 IRRAWADDY RIVER
The Irrawaddy River or Ayeyarwady River is a river that flows from north to south through Burma(Myanmar). It is the country's largest river and most important commercial waterway. Originating from the confluence of the N'mai and Mali rivers, it flows relatively straight North-South before emptying through the Irrawaddy Delta into the Andaman Sea.
Slide 12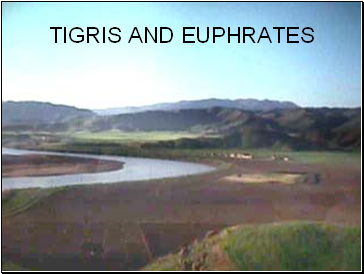 Tigris and euphrates
Slide 13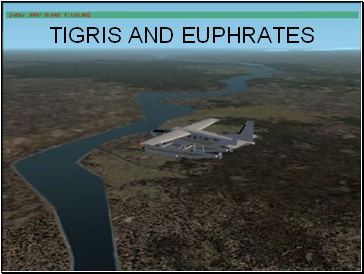 TIGRIS AND EUPHRATES
Slide 14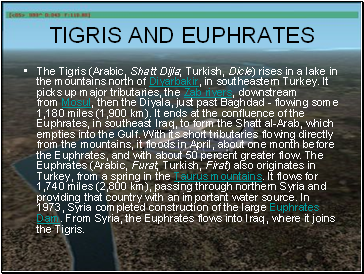 TIGRIS AND EUPHRATES
The Tigris (Arabic, Shatt Dijla; Turkish, Dicle) rises in a lake in the mountains north of Diyarbakir, in southeastern Turkey. It picks up major tributaries, the Zab rivers, downstream from Mosul, then the Diyala, just past Baghdad - flowing some 1,180 miles (1,900 km). It ends at the confluence of the Euphrates, in southeast Iraq, to form the Shatt al-Arab, which empties into the Gulf. With its short tributaries flowing directly from the mountains, it floods in April, about one month before the Euphrates, and with about 50 percent greater flow. The Euphrates (Arabic, Furat; Turkish, Firat) also originates in Turkey, from a spring in the Taurus mountains. It flows for 1,740 miles (2,800 km), passing through northern Syria and providing that country with an important water source. In 1973, Syria completed construction of the large Euphrates Dam. From Syria, the Euphrates flows into Iraq, where it joins the Tigris.
Slide 15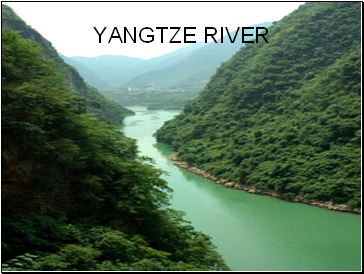 Yangtze river
Slide 16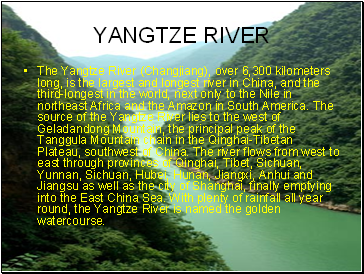 YANGTZE RIVER
The Yangtze River (Changjiang), over 6,300 kilometers long, is the largest and longest river in China, and the third-longest in the world, next only to the Nile in northeast Africa and the Amazon in South America. The source of the Yangtze River lies to the west of Geladandong Mountain, the principal peak of the Tanggula Mountain chain in the Qinghai-Tibetan Plateau, southwest of China. The river flows from west to east through provinces of Qinghai, Tibet, Sichuan, Yunnan, Sichuan, Hubei, Hunan, Jiangxi, Anhui and Jiangsu as well as the city of Shanghai, finally emptying into the East China Sea. With plenty of rainfall all year round, the Yangtze River is named the golden watercourse.
Slide 17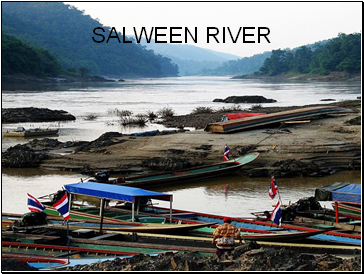 Salween river
Slide 18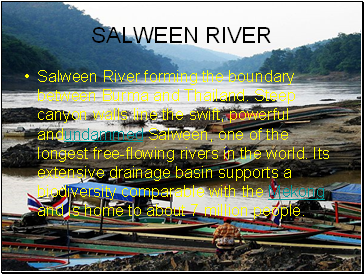 SALWEEN RIVER
Salween River forming the boundary between Burma and Thailand. Steep canyon walls line the swift, powerful andundammed Salween, one of the longest free-flowing rivers in the world. Its extensive drainage basin supports a biodiversity comparable with the Mekong and is home to about 7 million people.