Fall of Rome and start of Middle Ages
Page
5
2. Name 2 examples of Rule of Law
3. What was the economic system of the Middle Ages in Europe?
Slide 51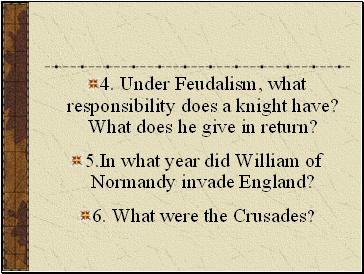 4. Under Feudalism, what responsibility does a knight have? What does he give in return?
5.In what year did William of Normandy invade England?
6. What were the Crusades?
Slide 52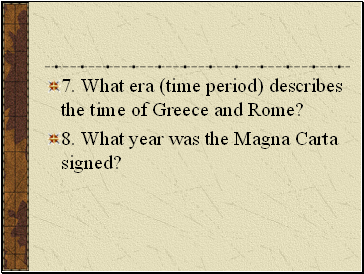 7. What era (time period) describes the time of Greece and Rome?
8. What year was the Magna Carta signed?