US Civil Rights Movement
Page
5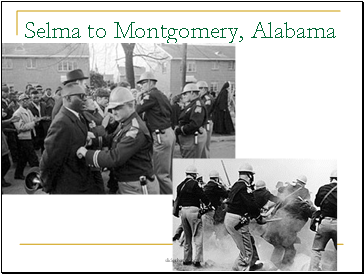 Selma to Montgomery, Alabama
Slide 66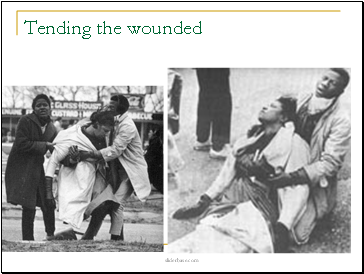 Tending the wounded
Slide 67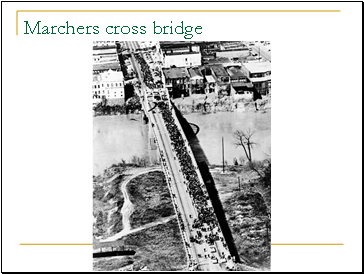 Marchers cross bridge
Slide 68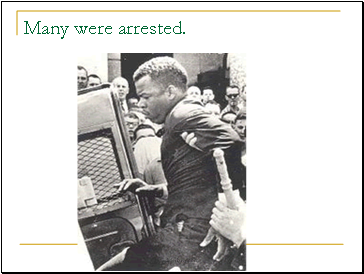 Many were arrested.
Slide 69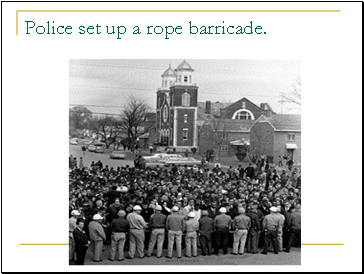 Police set up a rope barricade.
Slide 70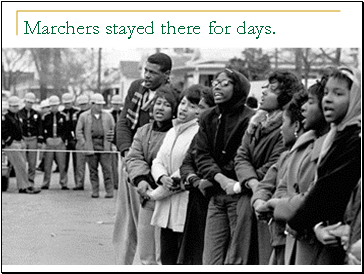 Marchers stayed there for days.
Slide 71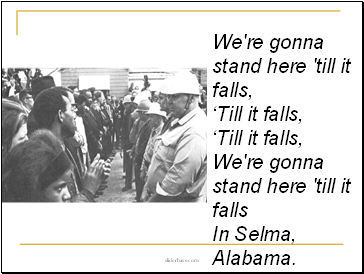 We're gonna stand here 'till it falls, 'Till it falls, 'Till it falls, We're gonna stand here 'till it falls In Selma, Alabama.
Slide 72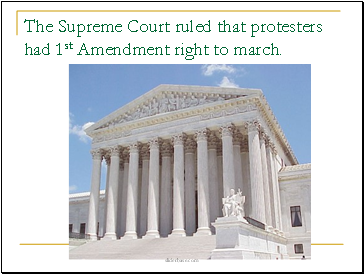 The Supreme Court ruled that protesters had 1st Amendment right to march.
Slide 73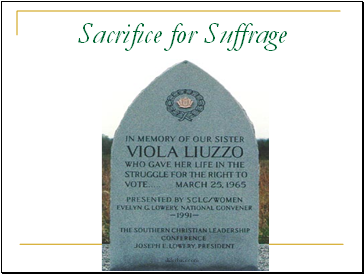 Sacrifice for Suffrage
Slide 74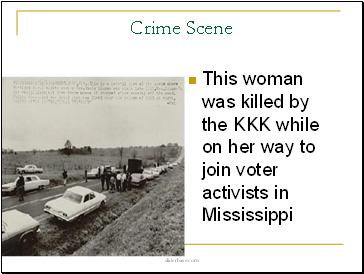 Crime Scene
This woman was killed by the KKK while on her way to join voter activists in Mississippi
Slide 75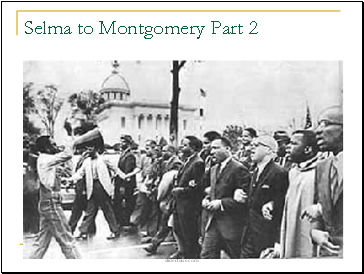 Selma to Montgomery Part 2
Slide 76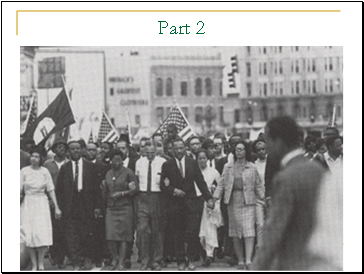 Part 2
Slide 77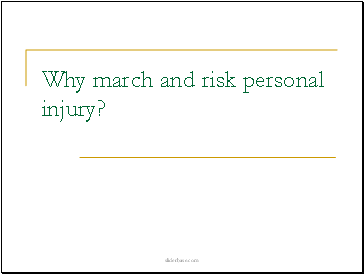 Why march and risk personal injury?
Slide 78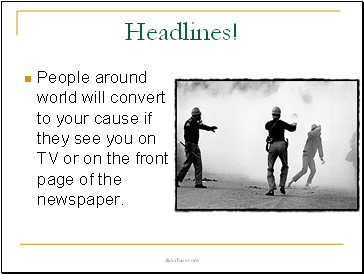 Headlines!
People around world will convert to your cause if they see you on TV or on the front page of the newspaper.
Slide 79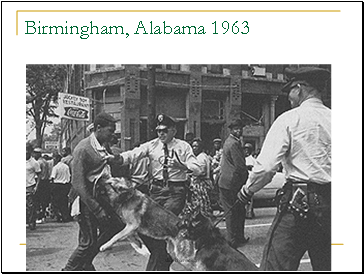 Birmingham, Alabama 1963
Slide 80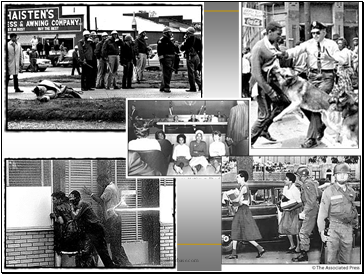 Slide 81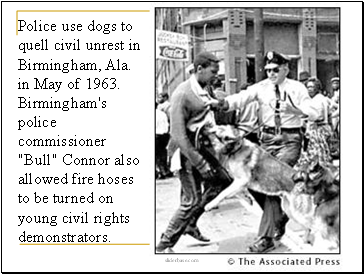 Police use dogs to quell civil unrest in Birmingham, Ala. in May of 1963. Birmingham's police commissioner "Bull" Connor also allowed fire hoses to be turned on young civil rights demonstrators.
Slide 82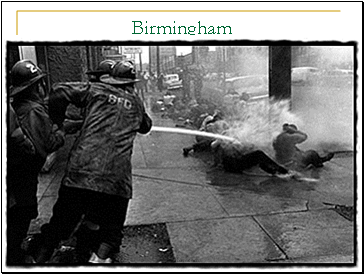 Birmingham
Slide 83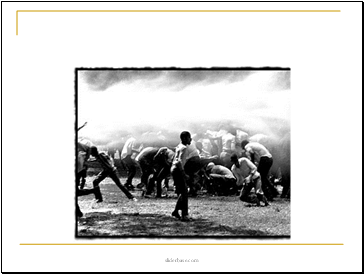 Slide 84