Chromosome
Page
19
An obvious explanation is that the DNA in the lyonized X chromosome is methylated, where as the DNA in the active, X chromosome is not.
To check this hypothesis Peter Jones and Lawrence Shapiro grew cells in the presence of drug 5-azacytosine, which prevents DNA methylation.
This reactivated the lyonized the X chromosome.
Furthermore, Shapiro showed these reactivated chromosomes could be transferred to other cells and still remain active.
Slide 126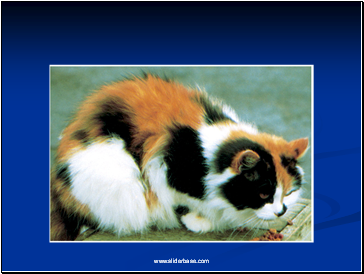 Slide 127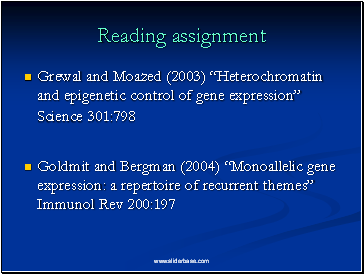 Reading assignment
Grewal and Moazed (2003) "Heterochromatin and epigenetic control of gene expression" Science 301:798
Goldmit and Bergman (2004) "Monoallelic gene expression: a repertoire of recurrent themes" Immunol Rev 200:197